Reliable backup for extreme temperature and humidity environments from Minuteman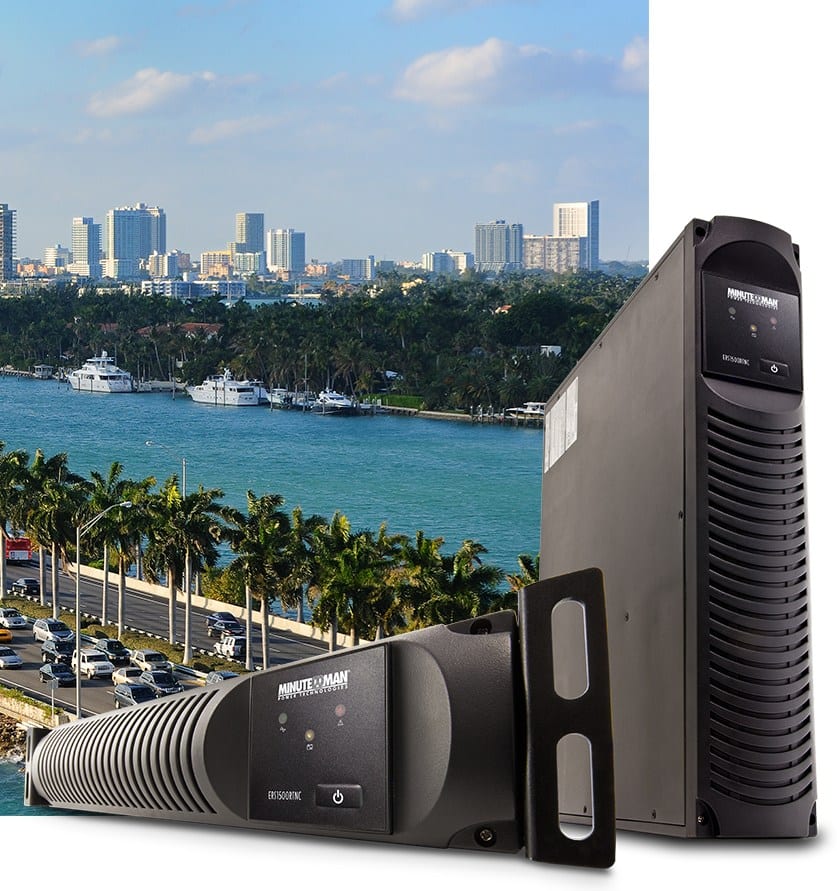 Minuteman's new ERS1500RTNC ruggedized UPS break the mould on power protection for extreme environments – a massive investment is no longer a requirement to protect transportation equipment and other devices located in extreme environments. The ERS provides Automatic Voltage Regulation and 1500VA capacity that is high temperature and humidity ready, at a price substantially less than current offerings.
How does the ERS withstand these harsh installation parameters? Let's go In-Depth and find out.
Expanded Temperature Range

Minuteman ERS UPSs feature an expanded temperature range – from -15 up to 50 degrees celsius (+5 to +122°F), to be exact. To achieve this, these units feature both ruggedized internal batteries and a new temperature-compensated charger.

ERS' ruggedized internal batteries provide a wider operating temperature range thanks to a more robust case and internal construction. These batteries can operate efficiently in a much wider range of temperatures than a standard unit, making them ideal for the ERS.
A smarter charging system is also required for devices operating in high temperature environments, and the ERS' temperature-compensated charger handles the task. Since the charge level a battery can withstand decreases as temperature rises, the ERS' charging voltage is varied based on the ambient temperature to ensure a safe charge and no adverse effects on battery life.
Conformal Coating on Electronics and Case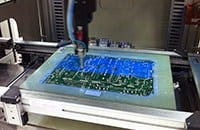 ERS UPSs feature a humidity-resistant conformal coating on all electronics hardware, as well as key areas of the unit's case. This coating provides protection for units installed in high humidity locations where condensation inside the unit can lead to corrosion and premature failure of components in a standard UPS.
Rugged LED Display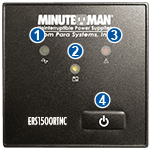 The unit status of each ERS ups is communicated on the front panel via a rugged LED display, rather than the more temperature sensitive LCD display found on many new models in the Minuteman line. This display is another element that contributes to the unit's wider operating range. Battery, Power, and Unit status are conveyed utilizing 3 LED lights. Further status information can be transmitted via network connection using the factory-installed SNMP-NV6 card and appropriate monitoring client.
SNMP Communications Included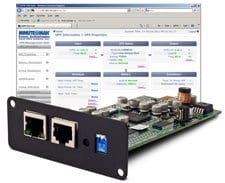 Every ERS unit includes a pre-installed SNMP-NV6 communications card, which provides remote monitoring and management capability via a simple network connection. Monitoring interface software is included, and the SNMP protocol is also compatible with many standard network management systems, making monitoring of multiple units at remote locations a simple process. This time-saving feature is ideal for widespread systems common to the transportation industry.
Extreme Environments, Extreme Value
Minuteman's ERS Ruggedized UPS goes where others can't, at a price they simply can't touch, making it the ideal cost-effective solution for extreme environments. Ask your distributor or reseller about it today!
See all of the ERS1500RTNC's features, specifications, and more!