MINUTEMAN® MM-AVR™
LINE INTERACTIVE UNINTERRUPTIBLE POWER SUPPLY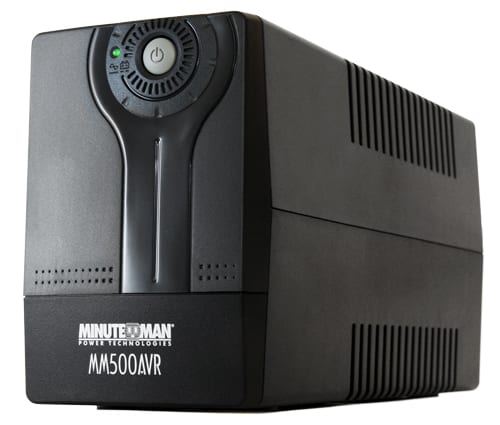 MINUTEMAN® MM-AVR LINE-INTERACTIVE UNINTERRUPTIBLE POWER SUPPLY
Value-priced tower UPSs featuring Automatic Voltage Regulation
(INTERNATIONAL ONLY)
The Minuteman® MM-AVR™ Series UPS offers automatic voltage regulation for areas with poor utility power quality. This versatile, low-cost solution is ideal for a range of applications. Not available in North America.
B. Walters – Mt Pleasant, SC
APC provided virtually no customer service. I had a problem at installation of MN 525 which was immediately addressed by Minuteman.
"I not only will recommend Minuteman because of your service but I will never buy any other UPS. And I will convert all my customers to Minuteman. Thank you for being so service oriented."
Your technical assistance is among the best I have ever experienced. Jeff, the technician who assisted me with an installation issue was knowledgeable, fast, efficient, and friendly.