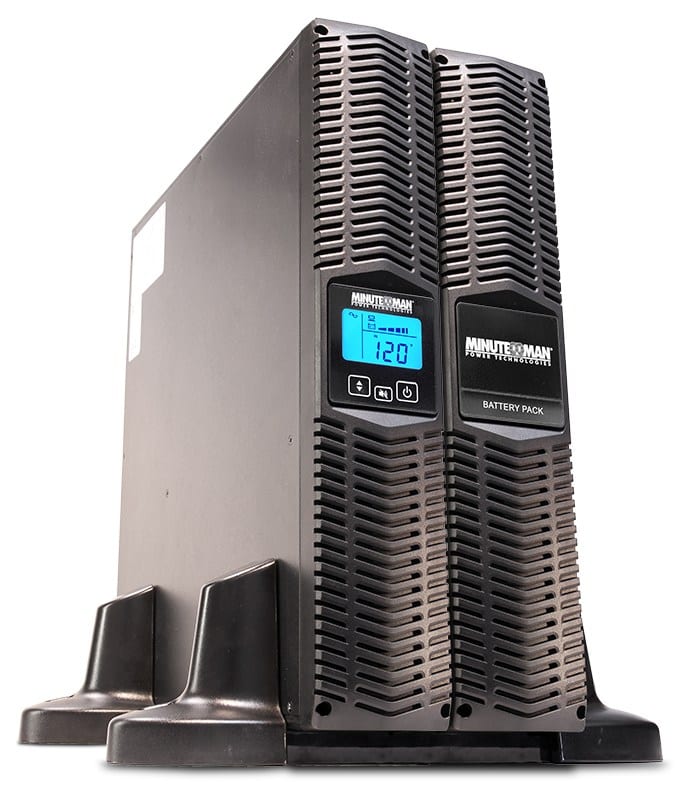 The Endeavor 5-10kVA Series has models available in 5kVA, 6kVA, 8kVA, and 10kVA options that can be paralleled to accommodate load requirements up to 20kVA. The Endeavor series utilizes double conversion technology with true sine wave output with versatile builds, perfect for protecting large networks, enterprise communications, servers, and large-scale security systems.
In addition, Minuteman has made ordering easy by bundling units together in a paralleled configuration under one part number. Thus, multiple Endeavor units can be ordered in the already paralleled configuration to perfectly fit the application from the start. These paralleled configurations automatically operate as a parallel for redundancy (N+1) below half load and switch to parallel for capacity above half load.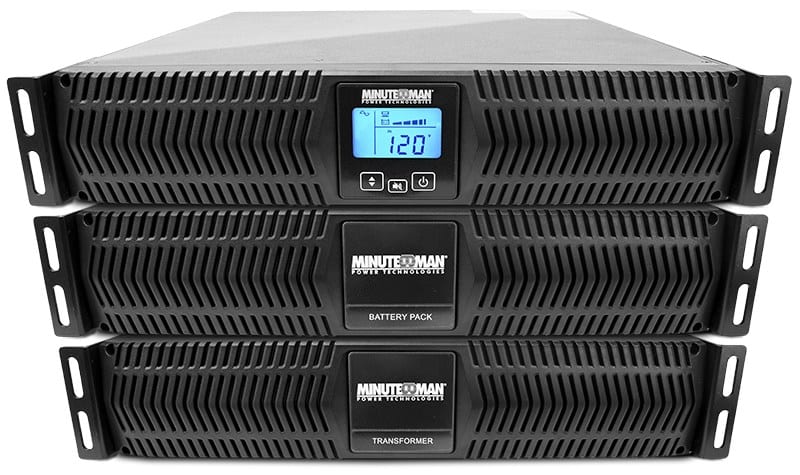 Endeavor 5-10kVA UPSs create an "electrical firewall" that provides the utmost protection for critical applications. Utilizing an AC-DC-AC process for incoming utility power at all times, the unit ensures a pure sine wave electrical signal with less than 2% total harmonic distortion (THD) and voltage regulation within +/-2% of utility power. Multiple external battery packs can be added and daisy-chained to create a virtually unlimited amount of runtime when needed. All of this adds up to an ideal solution for sensitive equipment that cannot afford extensive downtime.
The Endeavor line continues to be a popular choice for our customers looking to protect and extend runtime for high-density loads and larger applications. The 5-10kVA line will provide unmatched versatility for this segment of the market, allowing us to even better serve our customers who require large-scale systems.
Check out the Endeavor 5-10kVA Series to find the perfect solution for any application.