Spring storms can bring a variety of dangerous weather conditions including high winds, heavy rain, and hail. High winds can damage power lines, causing power outages. Likewise, heavy rain and hail can damage trees and power lines, leading to power outages. Not only can these conditions cause power outages, but they can also cause power surges. Power surges occur when a large amount of electricity is suddenly sent to the power grid, resulting in a large spike in the voltage of the electricity. These power surges can cause damage to electronics, as the sudden increase in voltage can overload the circuits and cause them to malfunction or even fail.
The sudden loss of power can cause significant damage to your sensitive electronics and appliances. A UPS (Uninterruptible Power Supply) and surge device are essential for protecting your home from power problems caused by storms. A UPS provides an immediate backup power source for your devices and appliances in the event of an outage, while a surge device absorbs excess electricity to prevent it from damaging your equipment. Investing in a UPS and surge device is a smart way to protect your home and electronics during the unpredictable spring weather.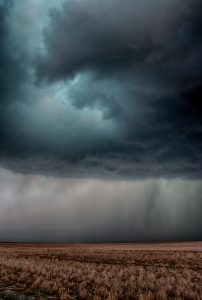 Minuteman's line of single-phase UPSs are designed to protect electronic devices from power outages, brownouts, and other power issues caused by storms and other power problems. It works by providing a temporary power source to keep your devices running until the main power is restored. This can be especially useful during thunderstorms when power outages can occur. With a UPS, you'll be able to keep your devices running during a power
outage, so you can continue working or streaming without interruption. With Minuteman UPS product lines ranging from 350VA up to 20kVA and full lines of standby, line interactive, and on-line UPSs. Our variety of UPSs are designed for critical communications, information, & security devices.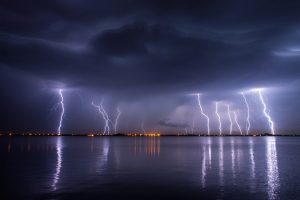 Minuteman surge products will keep your non-critical devices protected while our UPSs will offer protection and runtime, ensuring your mission-critical devices are up and running during whatever kind of weather spring chooses to bring your way.
Minuteman offers a full line of surge protection and suppression products that defend your equipment against all types of weather. Our variety of surge products are designed for printer/fax, laptop, peripheral, flat screen TV, audio equipment, and set-top box application as well as many others.
If you have more questions, or need assistance, contact our power experts.