Explore The Critical Role of Security System Battery Backup and Surge Protection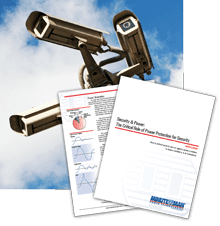 Most business owners and administrators would agree that a functional security system is at the top of the priority list for their organization. It's surprising, then, that a vast number of these systems in the field have no backup power protection in place, and risk failure when power problems occur.
What are the considerations when backing up a security system? How much backup runtime should a DVR or Fire Alarm system have? How can you be sure you are prepared? Fortunately, we have answered all those questions and more in the Security & Power White Paper.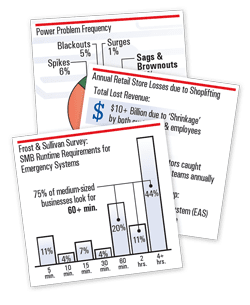 To know how to protect the security system, you have to first look at the problems it faces. Potential problems include the obvious – blackouts – and the not-so-obvious – brownouts, surges, spikes, and harmonics. The Security and Power White Paper looks at each of these, and the potential damage they can cause.
In addition, the potential consequences of not being protected, including loss, litigation, and injury are explored.
Finally, each section of the security system is analyzed, and a protection plan is outlined including the protection system needed, how much runtime is recommended, what regulations must be considered, and any other special considerations must be kept in mind.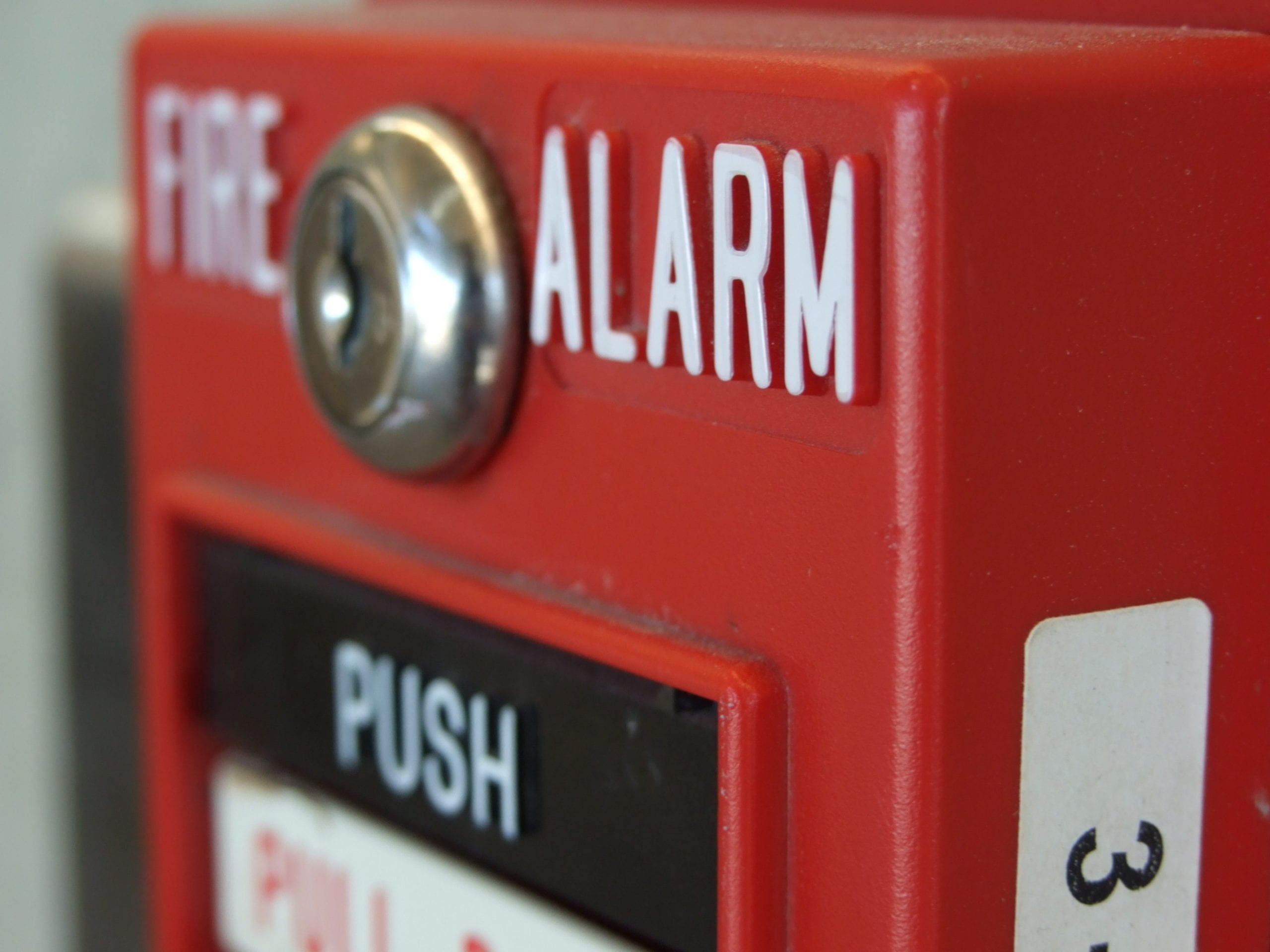 Security system components covered in the paper include:
Cameras & Recording Devices (DVRs and NVRs)
Access Control Systems
Fire Alarm Systems
Emergency Communications
Telephone Systems
Intrusion Detection
Loss Prevention
Finally, a Security Power Prep Quiz will help you assess your security system's preparedness by helping you prioritize equipment, determine how security should be included in disaster plans, and recover from problems gracefully.
Download the Security and Power White Paper to learn more about protecting your vital security system >>